Topics index
This Topics Index allows you to search for any of the items on the website through a list of general search terms.
Click any red reference, where A stands for Article, TN for Training Notes and HC for Health-checks, to go directly to that item - it takes you to the relevant synopsis page. Then you can either click the pdf link to read it or the return button to try the next resource listed.
Please contact John if you have ideas for extra terms to add.
Topic
Resources
360-degree reviews
TN144
Accounts
A18, TN29, TN98

See also Budgets, Financial giving, Treasurer

Achievement
HC1, HC3, HC6, HC7
Administration

See Church Administration

Administrative appointments
A38, A42, TN40, TN115

See also Church Administrators, Operations Managers

Administrators (general)
HC8, HC9, TN4, TN115

See also Church Administrators and many other items

Administry
A53
Advising churches
A35, TN64, HC2, HC4, HC5
Agendas

See Meetings: agendas

Aims
A4

and as examples in many other items

Alpha-type groups
A47

and as examples in many other items

Annual meetings
A20, A24
Answerphones
See Voicemail
Applying for a post

See Job applications

Appraisal
See Review: staff appraisal
Architects
TN117
Assessments, administrator
HC8, HC9, TN115
Assessments, church
A35, HC2, HC4, HC5
Assistants
TN101
Awaydays
A30
Back to church
A31
Behaviours
TN119
Belbin for teams
A45
Bible: administration
A15, A27, A46, TN21, TN68, TN72, TN73, TN112, TN124

and in other topics too

Bible: leadership
A12, A13, A24, A27, TN56, TN87, TN106, TN112, TN120, TN125, TN141

and in other topics too

Bible: other
A49, TN25, TN43, TN79, TN91, TN96, TN107

and in other topics too

Boards
See Trustees
Body language
TN30, TN49, TN94
Branding and design
A2, A29, TN22
Budgets
TN108

See also Accounts, Financial giving, Treasurer

Building project finance
See Capital (finance)
Building projects
A44, TN117
Buildings
See Church buildings
Business plan
TN140
Camera
TN123
Capital (finance)
A16, TN19, TN117
Care-taker
A46
Car parks
A31. TN137
Categorisation
A35, TN138, HC1, HC2, HC5, HC7
Chairing meetings
See Meetings: chairing

Change management
A44, TN3, TN12, TN59, TN81, TN121
Character (personal)
TN25, TN87, TN96
Charity Commission
TN147
Choice
HC1, HC3, HC7, HC8
Christian Effectiveness Model
HC1, HC3, HC6, HC7
Christian stewardship
A7
Church administration
A15, A46, TN4, TN21, TN72, TN73 and in many other topics
Church Administrators
A42, A53, TN40, TN115, TN126

See also Operations Managers

Church Admin'rs advice
TN4, TN60, TN68, TN77, TN86, TN102
Church buildings
A28, A31, TN33, TN44, TN117, TN122, TN135
Church councils
See Meetings - PCCs
Church culture
See Culture
Church Health Review
A35, HC1, HC2, HC4, HC5
Church members
TN10, TN24, TN91

See also Members joining, Members leaving and other topics

Church office
A1, A33, A34, TN46, TN66, TN102, TN122
Church/PCC Secretary

See Meetings: Secretary

Church profile
TN114
Church purpose
A35, TN124
Church services: liturgy
A49, TN1, TN16, TN47, TN82, TN93
Church services: other
A18, A47, TN21, TN52, TN83, TN109, TN137
Church staff
See Staff team roles
Clergy

See Leadership ministry, Minister's role/personality, etc.

Closing an activity
TN34
Clutter
A36, A37, TN57
Code of Conduct
A141
Coffee after service
See Refreshments
Collaborative ministry
See Teams, Delegation
Committees
TN58, TN88, TN90, TN130, TN136

See also Meetings

Committee members
TN88
Comms: plans
A9, A33, A39, A54, TN82, TN99, TN114 See also Accounts, Internal communication, External communication
Comms: speaking skills
A19, TN2, TN38, TN39, TN105, TN121, TN123
Comms: writing skills
A29, TN2, TN38, TN75, TN89, TN121
Confidentiality
TN110
Conflict
TN30, TN125

See also Change management

Congregations
TN27, TN95, TN104, TN127
Consultants
TN64
Contracts
See Staff: employment

Co-ordination
TN104
Court case
TN55
Courtesy
TN86, TN96, TN107
Creative thinking
TN103

See also many other topics for examples

Criticism
TN30
Culture
TN142
Customer care
TN86 See also Courtesy, Hospitality, Visitor welcome
CV
A22
Cyber security
TN46, TN143
DAC
TN117
Danger
TN33
Data protection
A55, TN111, TN129
Database
TN129
Day off
TN106
Deacon (biblical term)
A46
Deacons
See Church administration and in many other topics
Decision making
See Meetings: decisions

Delegation
TN15, TN101, TN112
Design
See Branding and design
Desk management
A1, A36, A37, TN53, TN57 See also Self-management: overall

Diary
A51, TN23 See also Self-management
Director of Operations
See Operations Manager
Disability
TN44, TN135
Discipleship
TN25, TN91
Display software
TN52, TN82
Distractions
TN62
DIY training
A49, A52, A54
Document management
A55
EAs

See PAs/EAs

Eco-church
TN122
Editors
A9

and as examples in several other items

Elders
TN18 But see also Leadership ministry, Leadership teams
Emails
A11, TN53
Employment and contract

See Staff: employment

Environment
TN122
Equality Act
TN92, TN135
Event management
A30, A44
Every-member ministry
A43, TN24, TN36, TN55, TN148

See also Volunteers: strategy

Excellence
HC1, HC3, HC6, HC7
Exit interviews
TN95
External communication
A14, A21, A39, A54, TN9, TN39, TN44, TN75, TN89 See also Internal communication
Facebook
See Social media

Filing
A1, A37, A55, TN53, TN138

See also Desk management

Financial giving
A7, A16, A18, TN19, TN29, TN108
Financial policy/team
A47, TN98, TN111, TN116
Gantt charts
A44
GDPR
A55
Generosity
A3, TN29, TN98
'Generosity and sacrifice'
A3a
Gifts of administration
A15, HC8, HC9, TN21, TN72, TN73, TN115
Giving
See Financial giving
Global mission
TN42, TN116

See also World

GORs
TN92
Gospels, The
TN25, TN43, TN68
Gossip
TN110, TN119
Governance

See Trustees

Grounds (church)
A31, A45, TN33, TN44
Groups
A48, TN41, TN104, TN119, TN127 See also Small groups, Teams
Handovers
TN131
Health and safety
TN33, TN85, TN111
Health-checks
HC1, HC2, HC4, HC5, HC6, HC7
Hiring out rooms

See Lettings

Holidays, church
A30
Home groups
A48

See also Small groups

Home working
A25, A36, A37, TN62 See also Self-management: overall
Hospitality
TN86, TN107, TN137, TN146 See also Visitor welcome
HR
TN130

See also Staff employment, Staff remuneration, etc.

Illustrations
TN145
Image
See Branding and design
Income
TN29
Influencers
TN127
Integrating newcomers
TN134
Internal communication
A9, A14, A18, A39, TN38, TN52, TN63, TN69, TN82, TN93

See also External communication

Intercessions
See Prayer / Intercessions

Interruptions
A25, TN11, TN43, TN62, TN84
Interviewing
A17, TN16, TN65

See also Job interviews

IT
A11, A14, TN46, TN53, TN99, TN143
Job applications
A22, A23, TN65, TN76
Job descriptions
A6, A38, A42, TN6, TN14, TN40
Job handovers

See Handovers

Job interviews
A17, A23, A50, TN65
Job references
See References
Large churches
TN6
Lay Ministers
A26
Layout (study)
A36
Leadership delegation

See Delegation

Leadership principles
A12, A13, A45, TN30, TN50, TN78, TN87, TN90
Leadership ministry
TN28, TN70, TN120 See also Minister's role/personality
Leadership teams
A24, A41, TN18, TN50, TN87, TN101
Leading church services
See Liturgy leading
Leading groups/teams
A45, TN119, TN120

See also Groups, Teams

Lesson reading
A49, TN1
Lettings
A28
Line management
A32, A46 See also Staff: management, Volunteers: management
Liturgy leading

See Church services: liturgy

Live streaming
TN123
Local community
TN137
Local media
TN75, TN89
Logo's
A2
Lone Worker Policy
TN85
Marketing plan
See Business plan
Martha and Mary
TN68
Media, The

See Local media

Meetings: agendas
A40, TN61, TN118 , TN150
Meetings: chairing
A5, A40, A41, TN13, TN71
Meetings: Code of Conduct
TN141
Meetings: decisions
TN8, TN118, TN125, TN147
Meetings: minutes
TN45, TN97, TN128
Meetings: PCCs
A20, A24, TN147
Meetings: Secretary
A40, A41, TN45, TN61, TN97
Meetings: size
A24, A41
Meetings: small groups
A48
Meetings: staff
TN128
Members joining
A31, TN14, TN107
Members leaving
TN27, TN95
Messy Church
A47

and in many other items

Minister review
TN144

S

ee also Staff management

Minister's role/personality
TN6, TN28, TN70, TN78, TN132
Minister vacancy
A50, TN114, TN131
Minutes

See Meetings: minutes

Mission
See Purpose or Mission agencies or Outreach depending on the meaning you want
Mission accompaniment
See Advising churches
Mission agencies
TN5, TN35, TN42, TN116, TN140, HC1, HC6, HC7
Mission enabler
TN64
Mission partners
TN42, TN116
Mission statements
TN48
Mobilising the church

See Volunteers: strategy

MOTs
TN91 See also Review: self-review

Moving on

See Handovers

Multi-parish benefices
TN51
Natural Church Development
HC4
'Netiquette'
A11
Newcomers
A6, A8, A31, TN14, TN109, TN134

See also Visitor welcome

New leader
TN28, TN70
News
A54, TN9, TN38, TN39
Newsletters
A9, TN63
Newspapers
TN9
No. 2 to a No. 1
TN101
Nolan principles
TN141
Notices
TN93

See also Internal communication

Occupational Requirements
TN92
Offering (The)
A18
Office
See Church office, Paper management

Office location (mission agencies)
TN26
Operations Managers
A38, A46, A53, HC8, HC9, TN115, TN138

See also Church Administrators

Orchestral approach (chairing)
A5
Ordinal, The
TN78
ORs

See GORs

Outreach
A21, A31, A47, TN129

and in other topics

PAs/EAs
TN101
Paper management
See Desk management

Paper and print
A29
Parish profile

See Church profile

Parking

See Car parks




Pastoral care
A56, TN149 and in other topics
Patronage process
A50
Pay

See Staff: remuneration

PCCs
See Meetings: PCCs

PCC Secretary

See Meetings: Secretary

PCC Treasurer
See Treasurer
Person profiles
A6, A38, A42, TN87, TN114
Person specifications

See Person profiles

Phishing
See Viruses, 'phishing', etc.

Photographs
TN22
Planning ahead
A4, A35, A44, TN32, TN54, TN133

See also Vision, Purpose, Values

Planning permission
TN117
Planning retreats
See Retreats
Plant
See Church buildings
Policies (examples)
TN85, TN86, TN92, TN98, TN99, TN107
Policies and procedures
TN111
Post-Covid
TN148
PowerPoint
TN52
Prayer / intercessions
TN47, TN69, TN150
Preaching
See Sermons

Premises
A28, A31, TN33, TN44
Presentations
A19, TN121

See also Comms: speaking skills

Press / media
See Local media
Print
See Communication plans, Communication skills, Newsletters

Profile
See Church profile
Project management
A44
Projects
A16, A30, A44
Pub names (buildings)
TN44
Purpose
A4, A24, TN48, TN124 and in many other topics
Quality
See Standards
Readers (Anglican)
A26
Reading aloud
A49, TN1
Reception point
A33, TN102
Recordings
TN123
Records
See Filing
References (for posts)
TN76
Refreshments
A31, TN83, TN109
Relationship lists
TN142
Releasing leaders
TN101, TN112
Reliability
A27
Remuneration
See Staff: remuneration
Reporting a meeting
TN45 See also Meetings: minutes
Retreats
TN54
Review: activities
A40, TN34, TN42

Review: church
A35, HC1, HC2, HC4, HC5
Review: planning
A4, TN4
Review: self-review
TN11, TN54, TN91
Review: staff appraisal
A32, TN17, TN95, TN144

See also Staff: management, Volunteers: management

Role definitions
See Job descriptions
Rooms, letting
A28
Rural ministry
TN51
Safeguarding
TN111
Salaries

See Staff: remuneration

Salary differentials
A3
Saying 'No'
TN84 See also Self-management
Scams
TN46, TN143
Screens (in church)
TN52, TN82
Seating layouts
TN71
Secretary (meetings)
TN45, TN61, TN71, TN97

See also Meetings

Security
TN46
Selection process (staff)
See Staff: selection
Self-awareness
TN30, TN49, TN94
Self-management: overall
A4, A25, A27, TN7, TN17, TN43,

See also Desk management, Home working, Stress, Time management

Self-management: tools
A51, TN11, TN23, TN62, TN84
Seniors
A56, TN149
Sermons
A19, TN21, TN56, TN145
Services
See Church services
S.H.A.P.E.
A43
Shepherd (leadership)
A12, A13
Small churches
TN51, TN126
Small groups
A47, A48, A56, TN104 See also Groups, Home groups, and in many other topics
Social media
TN99
Sorting

See Filing, Desk management

Speaking skills
A19, TN145
Staff: administrative
A38, A42, TN40,
Staff: employment
A6, A8, TN85, TN92, TN95, TN111, TN130
Staff: management
A6, A10, A32, TN15, TN17, TN20, TN85, TN95, TN128, TN144
Staff: meetings
TN128
Staff: remuneration
A3, TN37, TN80, TN130
Staff: selection
A17, TN37, TN65, TN92, A50
Staff team role
TN5a, TN50
Standards
A14, A27, A35, HC2, HC4, HC5

with examples in many other items

Steward
A7, A46, TN78
Stewarding

See Visitor welcome

Stewardship
A7

See also Financial giving

Stipends
See Staff: remuneration
Strategic plan
See Planning ahead, Business plan
Strategy
TN42 with examples in many other items
Stress
TN24, TN67
Structures
A48, A56, TN18, TN20, TN50, TN51, TN58, TN80, TN104
Study (the room)
A1, A36, A37
Succession planning
TN133
Targets
A4 and as examples in many other items
Team leaders
TN139, TN148
Teams
A24, A41, A45, A56, TN18, TN41, TN79, TN119, TN139

See also Leadership teams

Tech
A11, A14, TN46, TN53, TN82, TN99, TN113, TN143, TN149
Theological issues
A15, A46, TN124 See also Bible: administration, Bible: leadership, Bible: other
Time management
A51, TN7, TN11, TN23, TN43

See also Self-management: overall

Time log
TN11
'To Do' lists
A51, TN23
Training
A10, A49, A52, A54,

and in many other items

Treasurer
A16, A18, TN29, TN98, TN108
Trustees
A24, A47, TN5, TN26, TN35, TN88, TN111, TN130, TN136, TN147 See also Meetings: (various)

Twitter

See Social media

UCAN
A53
Validity
HC1, HC3, HC6, HC7
Values
A4, TN25, TN74, TN142
Video
TN123
Viruses, 'phishing', etc.
A11, TN46, TN143
Vision
A4, A52, TN32, TN124 and within several other topics

Visitor welcome
A21, A31, TN14, TN83, TN109, TN134
Visual design

See Branding and design

Voice control
A49
Voicemail advice
TN105
Volunteers: strategy
A43, TN15, TN36, TN37, TN100, TN126, TN139, TN148
Volunteers: management
A6, A32, A45, A47, TN17, TN144
Volunteers: care of
A10, TN24, TN31, TN55, TN85
Volunteers: succession
TN131, TN133
Websites
A14, TN113
Weekends away
A30
Welcome
See Hospitality, Visitor welcome
Welcome pack
A21
Winnie the Pooh (!)
TN60
Work-life balance
TN7 See also Time management
Workplace (church staff)
TN66

See also Church office, Home working

Workplace (secular)
A43, TN10, TN106
World
TN3, TN10

See also Global mission

Worship

See Church services: liturgy, Church services: other, Discipleship or Workplace (depending on the meaning you want)
creative organisation for effective christian ministry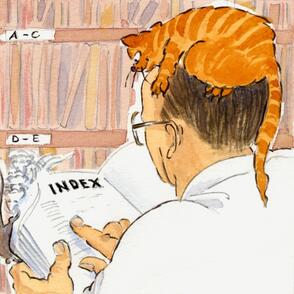 ---
Your resources have been invaluable to our review and planning group.
Email from a Church Warden - August 2023

Note that quotes throughout this website come from unsolicited sources and are being continually changed to ensure that all have been received within the past 12 months.
---