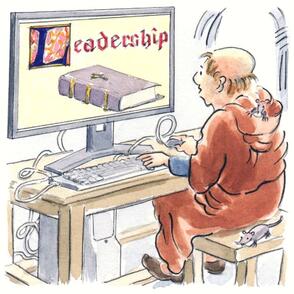 First published on this website in March 2006 and last updated in May 2022
Synopsis
We can be very critical of someone behind their back but fail to offer (or accept) constructive criticism. These interactive notes are designed to help a group think this issue through. Various scenarios are presented with questions for groups to tackle. These concern the Minister's preaching, helping out in the church office, an all-age service team and a voluntary welcome team.
The notes then give 12 possible ways forward:
Admit the problem
Be vulnerable
Check motives
Encourage first ...
... but do not pander to pride
Pray
Select the right medium/time
Set standards but offer support
Change the church climate
Be open about the process
Never blame your team
Build one another up.
Download
Here is the link to this item:

TN30 - How to give and receive criticism.pdf
Share on Twitter
Send a Tweet about this resource:
Tweet
Author's notes
These notes have been updated in May 2022 with minor alterations to the text.