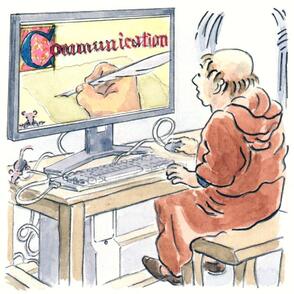 ... and make everyone happy
First published on this website in August 2005 and last updated in June 2021
Synopsis
The two purposes of this article and to help you handle this particular form of communication well and to provide a set of guidelines that you can use for your church or mission agency.
Three key issues
Am I sure email is the best means to use?
Do I really need to send this to these people?
Do I have to deal with it now?
Five questions on composing the email
How can I help the recipient?
Might I come to regret what I have sent?
Do I really need these special features?
Have I used helpful tops and tails?
Have I checked attachments and reply formats?
Two final questions for yourself
Am I too gullible?
Am I handling my email files effectively?
This could form the basis for any set of guidelines you produce for your church or mission agency.
Download
Here is the link to this item:

A11 - Become a better emailer.pdf
Share on Twitter
Send a Tweet about this resource:
Tweet
Author's notes
This article was updated in June 2021 with minor amendments throughout the text. It was extensive revised in 2015 to account for an age of social media, smartphones and cloud-based systems.