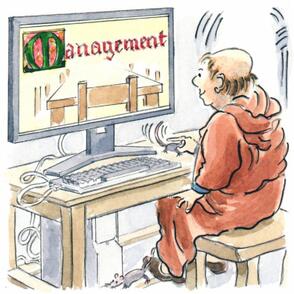 First published on this website in December 2005 and last updated in November 2021
Synopsis
This is an introduction to the issue of a church exit strategy. What do churches do when people leave? If they are moving away, most churches do the right thing in saying good-bye. But what if they are transferring to the church down the road?
The notes provide a case study of Closeknit Community Church and then present four ideas and questions to help any church consider this matter properly.
Read James 2:1-13 and consider whether you are guilty of favouritism
Have a policy on rites of passage (with a range of practical ideas)
Have a policy for those transferring to another local church
Consider how not to miss those who are slipping away.
Few churches seem to manage the departure of members for another local church in a satisfactory way. These notes will help any church address this issue and work out what to do when people leave for a variety of reasons.
Download
Here is the link to this item:

TN27 - Saying good-bye to church members.pdf
Share on Twitter
Send a Tweet about this resource:
Tweet
Author's notes
Here is one comment I received. "How people leave a church is tremendously important as it will probably be the last experience they have of the church and is likely to be the one they remember.
The most important thing is that the person is treated with thoughtfulness and grace by the church leadership. Not everyone wants a fanfare, but all like to know that they have been valued and should be sent on their way with blessing.
On a similar but less serious note, what about birthdays and other key life events for church members? In a large church, 'key' people sometimes have their birthdays mentioned from the front, but that does give the message to others that they are less important."
These notes were last updated in November 2021 with some additions to the text.