UCAN overview
UCAN stands for the UK Church Administrator Network, set up in 2009.

For all employed in their church's administration
The organisation Administry used to hold a register of people employed as their church's Administrator (in various categories) but this has lapsed.
Many felt the need to re-introduce something similar so UCAN was launched and now has over 1,350 members with the number growing steadily.
Just over 200 of our members hold 'senior manager' positions in their churches (such as Director of Operations) and we cover the majority of the largest Anglican and Baptist churches in the country and an increasing number of Independent, New and other churches.
But most of our members come from small and medium-sized congregations of all denominations where they act as part-time Office Administrator, Parish Secretary or Minister's PA. UCAN is for everyone employed by a church in any administrative capacity.
You join online at the UCAN application to join page.


Aims
The aims include to enable Administrators to network with each other, to co-ordinate specialist events, to increase professionalism, to provide an advice service and to help people know they are not alone in this vital but often understated ministry.
But there is also the vision of educating the whole Church in the spiritual value of such appointments and providing a national resource, so that leaders can be set free for their priorities and churches handle their administration effectively and to a high standard.
The plan is to work with those already organising denominational, local and other events for Church Administrators and to give this movement a national profile. See the UCAN benefits page for more detail.


So far
UCAN now has:
an online database of all its members to promote local initiatives and networking
local groups now being formed around the UK
a membership of over 1,350 rising steadily
'Cutting Edge' events for 'senior manager' Administrators (four day events and four residential conferences held to date)
Area Training Days series 3: events have already been run in Birmingham, Guildford and Nottingham - with Belfast to follow in the autumn and several more venues in 2018
occasional specialist IT training days - Leeds was the last one
online resources: conference talks, web forums and, a resources hub where members can share materials, policies, ideas and so save others reinventing wheels
a bimonthly Update e-letter with news, resources and specialist information
regular news via Twitter and Facebook
a distance learning course for Church Administrators in association with St John's School of Mission, Nottingham which launched in February 2014 with over 30 on the course at present
a detailed remuneration survey results available free to all UCAN members.

Organisation
Membership is free although a small donation is suggested to cover office and other costs. UCAN is run on a day-to-day basis by John Truscott but UCAN is transitioning later in 2017 to a new organisation with Directors as follows:
Andy Bagwell, from St Saviour's, Guildford
Joyce Gledhill from Gold Hill Baptist Church
Kevin Lawrence of Kevin Lawrence Consulting
Julian Mander from Riverside Church, Birmingham
Jules Morgan from St Stephen's, East Twickenham
Colin Rye of Development Associates International
If you work as a Church Administrator in any form, check out the UCAN categories page and then go to the UCAN application to join page. Become part of a growing movement to help make the Church effective.
Sub-pages available from here:
UCAN – promoting excellence in church administration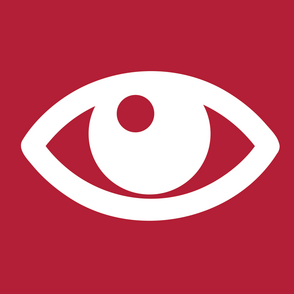 ---
Could not do my job half as well without the support I get from UCAN – both at events and in online resources.
UCAN member in a response form - April 2017
UCAN members need to log in to see additional pages including specialist forums and the database. Click the Log in link in the header to each UCAN webpage.
---