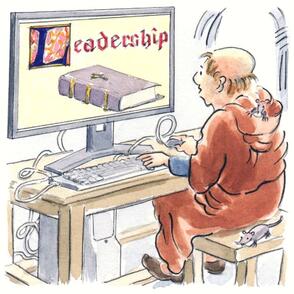 These notes were first published on this website in August 2017 and last updated in June 2021
Synopsis
These notes give advice to a leader who works with a No. 2, such as a Minister with an Associate or a Youth Leader with a deputy. There are ten suggested principles which have been worded for the No. 1.
Ensure they share your vision
Give them an overall role that is both clear and challenging
Put them in charge of defined areas
Line manage them well
Meet regularly
Affirm them in public
Put them in charge when you are away
Work on a few projects together
Appoint an enabler
Champion their growth
The same ten points are then applied, with some amendments, to working with a PA or EA. The position here is a little different from a No. 2 but these points can still apply.
Download
Here is the link to this item:

TN101 - Working with a No. 2.pdf
Share on Twitter
Send a Tweet about this resource:
Tweet
Author's notes
These notes were updated in June 2021 with very minor changes to the text.