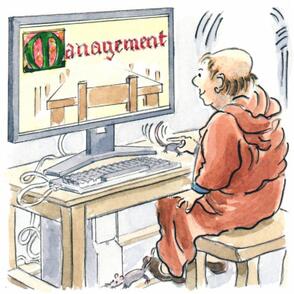 First published on this website in February 2004 and last updated in December 2021
Synopsis
These notes take the case studies of Marie, Joe, Phil/Chris, Charlie, Stephanie and Dawn who have each had a spot of bother with someone who delegated a church task to them. You may recognise some of the painful situations described.
These are followed by seven questions to ask and notes on each case study, seeking to identify the mistakes made, avoid them in future, put them right now and apply the lessons to ourselves.
There are then notes on each case study, looking at what has gone wrong in each case. Two different points come through all these cases:
Attitude: trust, taking risks, love and humility
Process: clarity of instruction, training, level of authority, feedback, different personalities, review, saying thank you.
Download
Here is the link to this item:

TN15 - How not to delegate!.pdf
Share on Twitter
Send a Tweet about this resource:
Tweet
Author's notes
These notes have been updated in December 2021 with some minor amendments.