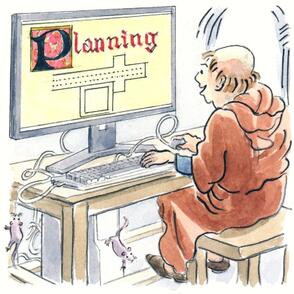 First published on this website in December 2002 and last updated in November 2021
Words:
1300
Size:
141 kB
Categories:
Planning
Synopsis
TN12 covers the final part of the kind of training events I run on managing change in churches. It consists of 20 ideas if you want help in how to ease a church congregation or organisation's staff through a process of change.
Ask 'Why?' before you ask 'How?'
Distinguish purpose from vision
Understand the purpose of any church
Help everyone to think visionary
Keep God's Kingdom as the focus
Never lose sight of the destination
Show it's part of something bigger
Communicate in every way you can
Listen to feedback at every stage
Think before you go public
Try an experimental period
Keep everyone together
Ripple it out
Model the new setting
Know your history
Take it in stages when you can
Let people say good-bye to the old
Celebrate milestones
Admit when you get something wrong
Learn from every mistake.
Download
Here is the link to this item:

TN12 - Twenty ideas to help people change.pdf
Share on Twitter
Send a Tweet about this resource:
Tweet
Author's notes
These notes have been updated with some extra material in November 2021.