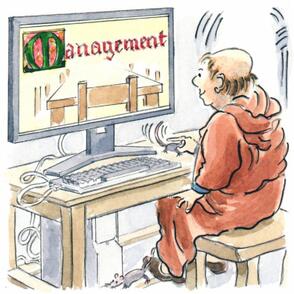 First published on this website in December 2019 and last updated in December 2021
Synopsis
Here is a set of notes for all members of any kind of groups at church: committees, home groups, young people's groups, informal friendships, work parties, and so on.
You may be familiar with the idea of 'team roles' but here is a listing of eight types of group behaviour you may need to cope with in your group, with some advice on what to do.
Each type belongs to one of eight people. Try to spot them in groups you belong to. You may even find yourself in the list….
Boris the bore
Fearne the fearful
Gos the gossip
Joan the joker
Mona the moaner
Reg the reference
Spencer the spiritual
Tanya the talker.
God loves them all but they need to be managed with sensitivity.
Download
Here is the link to this item:

TN119 - Group behaviours to beware of.pdf
Share on Twitter
Send a Tweet about this resource:
Tweet
Author's notes
These notes were updated in December 2021 with some minor amendments.