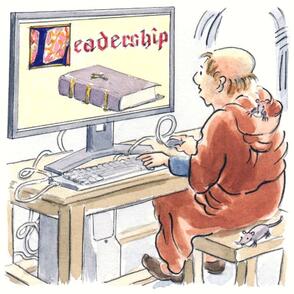 For all leaders and preachers
First published on this website in July 2008 and last updated in July 2020
Synopsis
This article focuses on how to be a public speaker who enables an audience to become enthusiastic listeners. It is not about preaching itself, but about the technique of putting a message across and so of very specific relevance to all preachers.
1: Connection
Am I connecting with my audience in different but effective ways?
Be clear about the message
Know your audience
Use appropriate support
Define the desired response
2: Structure
Is my structure clear so that people can follow me?
Group and break your words
Keep the whole in view
3: Colour
Am I appropriately colourful in the way I come across?
Colour with your body
Colour in other ways
4: Distraction
Am I minimising any distractions that might get in the way?
Four sources
Learn from others
Download
Here is the link to this item:

A19 - Speaking so that people listen.pdf
Share on Twitter
Send a Tweet about this resource:
Tweet
Author's notes
This article has been updated in July 2020 with some minor amendments.