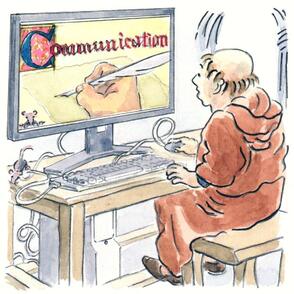 These notes were first published on this website in April 2017 and last updated in March 2021
Synopsis
Social media are mainstream in the world but not yet in many churches. Some are wary of the inherent dangers so these notes present best practice guidelines that any church could use as a starting point for the production of their own set.
Social media sites include Facebook, Twitter, Instagram, Tumblr, WhatsApp, YouTube, Snapchat, LinkedIn; but Wikipedia lists over 250 of them.
The notes include a short introduction to social media and associated means of communication such as email, blogs and texting and then suggest a simple set of guidelines under the following headings.
Scope
Responsibility of all church members
Young people and vulnerable adults
Parental permission for young people's work
Use of particular social media with young people (Facebook, Twitter, Other)
Skype, Zoom and young people
Emails to young people
Texting and mobile use with young people
Larger churches may already have detailed guidelines in place. These are designed for those just starting off on the use of social media platforms and related means of communication.
Download
Here is the link to this item:

TN99 - Social media+ guidelines.pdf
Share on Twitter
Send a Tweet about this resource:
Tweet
Author's notes
These notes have been updated in April 2021 with minor amendments throughout the text.