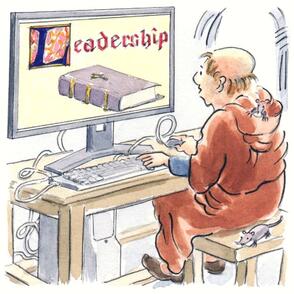 Part B: Presentation
First published on this website in October 2009 and last updated in September 2021
Synopsis
The second of two articles (with A22) giving detailed advice on applying for a staff post in a church (as Minister or lay worker) or Christian mission (as CEO or other manager). This second part covers writing your application and being interviewed.
Both parts of this article are written as though by the person who is about to interview you, so that you learn to put yourself in their shoes and consider what they will be looking for.
3: Write your application
Explain why you have applied
Address the issues
Be real about yourself
Give me reasons to select you
Apply in the required format
4: Prepare for the interview
Prepare the formal interview
Be ready for the questions
Make a presentation
Get the most out of your visit
Learn from the outcome
See also part A.
Download
Here is the link to this item:

A23 - Job applications in Christian ministry.pdf
Share on Twitter
Send a Tweet about this resource:
Tweet
Author's notes
This article has been updated in September 2021 with a number of minor amendments to the text.