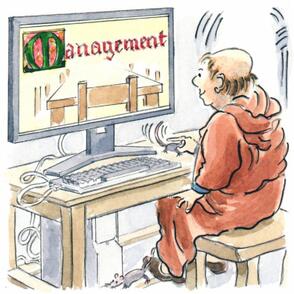 First published on this website in July 2005 and last updated in March 2021
Synopsis
The problem of burn-out among clergy and Christian staff has been noted and discussed, but it can happen to church members too when a heavy load falls on few shoulders.
These notes first explore two parts of the problem
1 Why burn-out happens
family
work
health
church
stagnation
2 The effect it has
physical
mental
spiritual
relational
The notes then propose two parts of a solution.
First, an education programme for church leaders. There are seven ideas to consider including the idea of an availability survey, watching out for our church workaholics and acknowledging that service in the world may be more important than service in the church.
That is following by a listing of practical ideas to ease the burden: limited-term appointments, reviews, apprentice schemes, job sharing, giving up roles, reviewing your activity programme, employing staff, reviewing equipment used. Most of these, of course have other costs. But do we really care for our people?
Download
Here is the link to this item:

TN24 - Church members can burn out too.pdf
Share on Twitter
Send a Tweet about this resource:
Tweet
Author's notes
These notes have been updated in March 2021 with some layout changes.