Health-checks index
There are now three detailed tools: The Church Health Review for churches, The Christian Effectiveness Model for mission agencies and A Gift Assessment for Administrators for individual administrators (added April 2019)
The Church Health Review was extensively revised in 2014 and is now presented in a new, simpler format with all the questions recast. See HC4 and HC5 in the index below.
The Christian Effectiveness Model was similarly and thoroughly revised over the summer of 2015 and from October is now presented in a similar format. See HC6 and HC7 in the index below.
A Gift Assessment for Administrators was written and uploaded in 2019. See HC8 and HC9 in the index below.
The items here are in PDF. Download the Adobe Acrobat Reader if you do not already have it.
Resources on this site are classified under six filing categories: Leadership, Management, Structures, Planning, Communication, Administration.
Ask to come on my bimonthly e-letter mailing list to inform you of new resources as I add them to the site. This link also gives you access to my data privacy notice.
Click on any title in the list below to go to the item in question.

Copyright
Each item is copyright © John Truscott but you may download the file and/or print up to 30 copies and use them for non-commercial purposes within your local church or mission agency.
If you use multiple copies, please email me to let me know brief details so that I can monitor use. If you want to make more than 30 copies, or wish to use the item beyond your own church/organisation, I reserve the right to make a charge. Please contact me first in this case.

creative organisation for effective christian ministry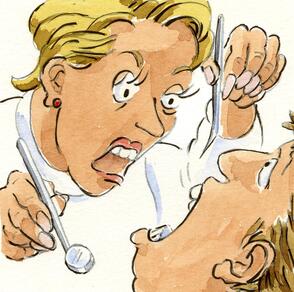 ---
Your resources have been very helpful and been a great aid in working out effective strategies and development in my last team.
A retiring Baptist Minister in an email - February 2023


Hover your mouse over the cartoon at the top of each page for an enlarged image. To see the cartoonist, try the What's new page in the Welcome section.
To come on to the e-letter mailing list to be among the first to hear about new resources as they are added to the site, go to the Contact John page in the Contact section.


Follow John on Twitter for (mostly) daily items on church organisation. Several link to the Resources section of this website.
---