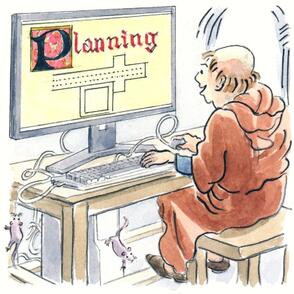 First published on this website in December 2017 and last updated in December 2021
Words:
1900
Size:
160 kB
Categories:
Planning
Synopsis
Christians serve a Creator God but we can often be surprisingly predictable. These notes provide and explain a wide range of 21 ideas to encourage creativity for when you plan ahead or prepare any task. First, there are 18 key points in two lists which include:
Work in a mixed personality group
Seek beauty
Focus on the end result
Study Bezalel and Oholiab (Exodus chs 31, 35, 36)
Recognise the spiritual gift
Use all your senses
Tell stories
Bring quieter members in
Keep fit
Secondly, there are three examples:
a brainstorming session
church staff working out of one office base
exercises that engage the 'right brain'.
Read these notes and then get your creative juices flowing!
Download
Here is the link to this item:

TN103 - How to encourage creative thinking.pdf
Share on Twitter
Send a Tweet about this resource:
Tweet
Author's notes
These notes have been updated in December 2021 with a few minor amendments.