Administrators
One major aspect of my 'support' services is to co-ordinate the work of UCAN, the UK Church Administrator Network. This was established in 2009 and has now grown to over 1,300 members.
It is designed for anyone employed by a church in an administrative capacity, part-time or full time at any level. The network includes Directors of Operation, Church Business Managers, Church Office Administrators, Parish Secretaries, Ministers' PAs, Administrative Assistants, etc.
Membership is drawn from Anglicans, Baptists, Methodists, Pentecostals, Presbyterians, FIEC, Newfrontiers, Vineyard, independent churches and other denominations and groupings.
In these pages you will find:
Then three major pages which are only accessible to UCAN members who first need to log in:
UCAN news – news items plus the current and back-issues of mailings
UCAN resources - including members questions and responses plus much more
UCAN database – the full online database of all members.
It is also possible to access these pages through UCAN's own website address www.church-administrator.net which take you straight to the page you are on now.


BOOKING NOW FOR NOTTINGHAM AREA TRAINING DAY IN JULY
Booking is now open for the UCAN Area Training Day in Nottingham on 6th July. In May we held the first two in our third series of Area Training Days on 'Administration: biblical and creative'. Full details on the UCAN events page.


MAJOR NEW UCAN RESOURCES
You can now listen to the March 2017 Cutting Edge conference main talks on the UCAN recordings page. The UCAN resources page (restricted to Church Administrators who are UCAN members) has major new items including many back-up resources from the conference, the new 2017 version of the 'Risk Toolkit' pack, and sample resources from members added regularly. This last list includes a complete sample health and safety policy at MR36 (uploaded on 19th May).
UCAN – promoting excellence in church administration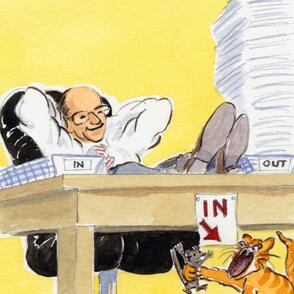 ---
I have learned so much on the UCAN training and residential days. Met some great people and always come away feeling so encouraged and determined to use the gift God has blessed me with. UCAN is a great resource and I really hope and pray it will go from strength to strength.
Email from a senior Church Administrator moving on - March 2017


Cookie policy
Click Privacy and cookies (also right at the bottom of any page) to see how this site uses cookies and the options open to you.
---