Structures
The following index lists all the resources (Articles, Training Notes and Health-checks) that have a structures theme. Most of these will be headed in this way, but some may have another heading with a cross-reference to Structures in the box at the end.
All are in pdf. Download the Adobe Acrobat Reader if you do not already have it.
Ask to come on my bimonthly e-letter mailing list to inform you of new resources as I add them to the site. This link also gives you access to my data privacy notice.
Click on any title in the list below to go to the item in question.

Copyright
Each item is copyright © John Truscott but you may download the file and/or print up to 30 copies for non-commercial use within your church or mission agency.
If you make multiple copies, please email me to let me know brief details so that I can monitor use. If you want to make more than 30 copies, or wish to use the item beyond your own church/organisation, I reserve the right to make a charge. Please contact me first in this case.

Structures and staffing
Meetings
Leadership structures
All the above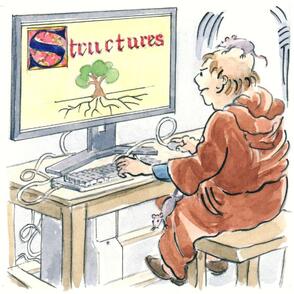 ---
It's been a lifesaver already!
A Vicar one week after a 'black bin sack day' to clear and sort out her study - December 2022
For shorter insights into 'creative organisation', click the Twitter icon near the top right-hand corner of every page to see John's tweets. You do not have to be a Twitterer yourself to see these.



Follow John on Twitter for (mostly) daily items on church organisation. Several link to the Resources section of this website.
---