Future development
I am currently on a programme of succession planning to ensure UCAN in particular, but the rest of my work too, has a bright future. I am due to step down from running the Administrators' network in mid-October 2017 so I can return to a focus of more general church consultancy, training and writing (including for this website). I also want to involve others in this wider work so that I can eventually retire from that too.
What I do not want to be lost is the vision for creative organisation in churches. So, during this period, I am taking a number of steps to ensure that I can hand over to others not only the work I believe God has called me to but also the vision for what this could become.

Associate consultants
By December 2013 I had formed a team, mostly of senior Church Administrators, whose churches will release them occasionally to undertake straightforward consultancy assignments in the field of church organisation. This means that when churches approach me I can pass some assignments on to others. Some need to charge, others offer to help for travel expenses and a gift only.
This idea is still in its infancy, but I now have a team of people prepared to be involved in this way and members of this group have now undertaken a number of assignments.


UCAN development
I currently co-ordinate the UK Church Administrator Network (UCAN) as an add-on to my professional work as a church consultant and trainer. But it is now becoming too large for me to be able to handle this and maintain my own ministry.
So a group of senior church operational staff and consultants are now directors of a new company set up to run UCAN from October 2017. They have now appointed Isabel Willerton as part-time Administrator & Network Co-ordinator to run the network day-to-day (see the Administrators page). I will soon be able to retire from direct involvement, even if I undertake occasional training for the network, knowing that everything is in excellent hands.
This will then allow me to give all my time to my core work of consultancy, training and writing.
Here is a recording of a presentation about the future of UCAN given by four of the new Directors at the Cutting Edge conference on 22nd March 2017:
The UCAN vision
UCAN proactively working towards enabling the Church in the UK to
value the spiritual gifts of administration;
give due recognition to those who exercise this ministry (changing present perceptions);
rethink Minister training, UCAN speaking directly to Ministers and senior church leaders.
creative organisation for effective christian ministry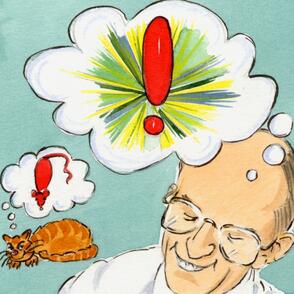 ---
Your site is completely overwhelming. I feel I need a month off work to read everything and then another month to feed information to people so that advice and policies can be implemented!
An Independent Church staff member in an email - December 2016
---