Support
The third area of service is that of strategic support for the whole Church. I give a growing proportion of my time without charge to promote my vision for effective churches. I explain two of these projects here.

Web resources
The Resources section of this website now contains over 130 items, all of which may be printed out or downloaded without charge (some minimal terms apply). These are written for a wide range of readers but especially Christian leaders and administrators. There are three categories:
Articles: general items of under 10,000 words covering a wide range of church/mission topics.
Training Notes: short, practical items, sometimes in list or note form, no more than 2,000 words.
Health-checks: detailed assessment tools for churches (the Church Health Review) and mission agencies (the Christian Effectiveness Model).
My Twitter feed @johnnvtruscott (see top right hand corner of every page) effectively acts as a fourth category. The Resources section of this site has full details and access to all the above items.

Networks
I established the UK Church Administrator Network (UCAN) in 2009. This is designed for all who work as Church Administrators and offers local and national events, local groups, web forums on key topics, an online database and a bimonthly e-newsletter.
The aims include to encourage and support all who work in this sometimes unappreciated field and to champion the value of such appointments for churches. There are now over 1,350 members.
The Administrators section of this site has details plus members' access to the database and other services.

Benefits
I make my support services available without charge* to provide:
encouragement to all who seek to use organisational gifts
practical help and innovative thinking on basic issues
networks to enable Administrators to support each other
strategic means of helping the Church to become more effective.
* I make a nominal charge for time spent organising UCAN training days and conferences which is covered by the fees charged for those events, and charge a training fee for any event where I am the main trainer.
creative organisation for effective christian ministry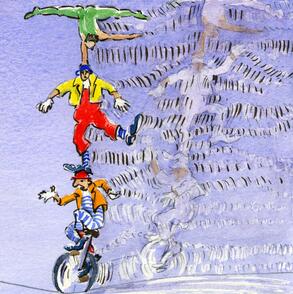 ---
Already I've been using loads of the tips you gave us over the weekend …, things like thinking through the room layout and how to handle criticism with grace. Thanks again. I look forward to exploring your vast list of resources on the website.
A curate after a training weekend on handling change - May 2016



If you want to read short items (max 140 characters to be precise) click the Twitter icon near the top right-hand corner on every page to see a complete set of all John's tweets. These are designed to inform and provoke thought. If you have a Twitter account yourself, follow him @johnnvtruscott.

---