Topics
The following list shows the areas of church operations that I train and write in. I offer these for both ministerial development and lay training (as appropriate in each case) and can cover the same topics in a one-to-one coaching format for personal development, sabbaticals, etc.
I train for a wide range of denominations including Church of England, other Anglican churches, Baptist, Methodist, Presbyterian, independent and new churches, etc.
Leadership
Work and time management
Deskwork and email administration
Life and stress management
Working from home
Reliability within a staff or leadership team
Management
Group dynamics
Team leadership and development
Team training
Volunteers / every-member ministry
Line management and staff selection
Welcome at church services
Structures
Board membership
Church leadership teams
Mission-shaped Church Councils
Chairing Christian business meetings
Committee training
Planning
Assessing church health
Developing purpose, vision, values
The planning process: vision to action
Change management
Acting as a mission enabler
Communication
Communication for speakers
Communication in print, email, web
Coverage in the local media
Leading intercessions in church services
Reading lessons in church services
The art of training
Administration
Introduction to church administration
Running a church office
Operations Manager support
Working with a Church Administrator
Christian stewardship / church finance
Reliability in ministry
Hiring out church rooms
Topics of a more specialised nature
Staff or clergy appraisal
Clergy and laity partnerships
Transformation to mission mode
Minister vacancies
Reliability in ministry
Running the Church Health Review
Running the Christian Effectiveness Model
creative organisation for effective christian ministry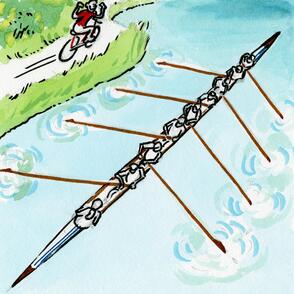 ---
The report is so well written, and so clear in how well you understand the church and what works/not.
A consultant with the National Church Institutions in an email - October 2023
Hover your mouse over the cartoon at the top of each page for an enlarged image.


Compare the cartoons at the top of the Training and Topics pages to get the message.


To see the cartoonist, try the What's new page in the Welcome section.
---