Resources e-letters
These are bimonthly emails sent to those who have asked to come on to the mailing list. They announce the arrival of new items in the main Resources pages of this website where there are now over 160 different Articles or sets of Training Notes, all available without charge.
Click on the red heading to read the full e-letter. To come on to the mailing list to receive these as they are published, see the Contact John page in this section.

This give details of the latest Training Notes to be uploaded: Beware committees (TN58) and Don't you dare change anything! (TN59). There is also information about website registration and Twitter.
This gives details of Article A26, The office of Lay Minister, and then lists resources available on the website on matters relating to church meetings. There are short items on registration and on the Twitter feed.
creative organisation for effective christian ministry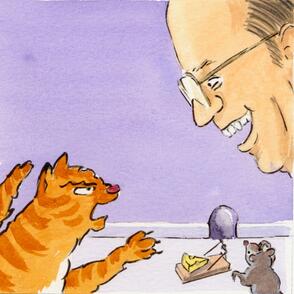 ---
Thank you for the resources you offer – a great help and inspiration!
Email received from a member of the mailing list - October 2018
---