What's new
This website!
In July 2014 the site was given a thorough make-over. This brings it into line with today's needs for websites to be accessible on tablets and mobiles.
The changes include:
a completely new, contemporary design based on all that was best in the previous site
a new, innovative navigation system to help you find your way round easily
an enhanced Resources section with a new alphabetical index page
a number of changes to the Administrators section, with a more straightforward joining system and improved online database (some of these pages are restricted to UCAN members).
Heartfelt thanks to the wonderful team at EAB for their hard work and for putting up with all my fastidious requests!
Last updated 23rd July 2014


Also, over the past 12 months
New resources: A35 on the Articles page, TN84-89 on the Training Notes pages, HC6 and HC7 given a major revision on the Health-check pages and many of the other items updated with significant new material for A7, TN1, TN3, TN12 and TN46.
New and updated listing of past consultancies on the Assignments page (December 2014).
Details of autumn 2015 programme of UCAN Area Training Days and the date for the 2016 Cutting Edge conference on the UCAN events page.
Audio recordings from the March 2015 Cutting Edge conferences added to the new UCAN recordings page and other page changes in this section of the site. The 2016 Cutting Edge conference details on the UCAN events page from 28th October 2015.
New issues of UCAN News Updates (15:1-6) on the UCAN news page (restricted to UCAN members) and a new approach to this page from August 2015 with automatic notification of changes going to all UCAN members.
New issues of Resources e-letter (14:6; 15:1-5) added to the Resources e-letter page every other month.
New items regularly of course on the News and the UCAN news pages, and new material now being added regularly to the UCAN resources page (restricted to members).
Various new groups joining on the UCAN local groups page.
Plus a range of smaller updates on several pages every week.
*UCAN stands for the UK Church Administrator Network. See Administrators section.
Last updated 28th October 2015


Micki Hounslow's cartoons
Micki has been drawing cartoons for me since about 1980 (we were both very young then....). The six primary page cartoons form one set (rumoured to bear some resemblance to me), the six categories in the resources section another set.
To see the detail, hover your mouse over the top right hand cartoon on each page and it will enlarge.
Last updated 23rd July 2014


I hope you find this site attractive, user-friendly, interactive and useful. I'd value your comments, positive and negative, so please finish your tour with a visit to the Contact section. And bookmark the site - it will be developing steadily and is updated two or three times a week.
creative organisation for effective christian ministry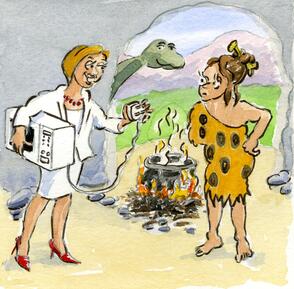 ---
Trivial quiz
How many 'live' mice can you find in the cartoons on this website?
Be warned: the site is seriously infested with well over 250 on the public pages, and well over 300 for those with access to the extra Administrator pages.
So if you have younger members of your family who enjoy a challenge, or if you cannot sleep tonight...
PS: the number is steadily increasing as new pages are added to the site.

Micki Hounslow

---