UCAN application to join
To join UCAN, click the red button below and complete the application form. But please read the rest of this page first.
Eligibility
UCAN is for those who work in a specifically administrative capacity as a member of a local church's employed staff. The network is not designed for people such as Hon Treasurer, Church Secretary (in, for example, a Baptist Church), Church Warden (in a Church of England church), Trustee, nor for Ministers or any clergy.
There may however be a few cases where an administrative staff post is not paid, so a 'voluntary' category is included.
If your church employs two or more people in administrative work (eg. a Church Administrator, an Office Assistant and a Minister's PA), do encourage all to join. Membership is for individuals - so both members of a job-share need to join.
Note that UCAN is designed for Christian (and so trinitarian) churches based in the UK.
This is how to join UCAN
Follow these simple steps to join UCAN. This process has been chosen to safeguard the personal data stored on the site so it is as safe as can be for you.

1: Complete the UCAN application form
Register by completing the application form. Note that if you are, for example, at home and are providing your work email address as requested, an automatic response will be sent to that work address (see step 2 below) so you need to be able to access it immediately after you submit the form.
Note that by completing the online form you agree to your details being held by UCAN and online so that they are available to other members. UCAN will never pass this information to any third party without express permission and ask members not to do this either.

2: Click the link in the automatic email you receive
You receive an automated email. Open this email immediately and click the link within it as instructed. If you cannot see it, check your junk mail box as it may go there. This completes your part of the registration process.

3: Consider making a voluntary financial contribution
There is no formal subscription at present but we suggest a small financial contribution on joining – see the paragraph below. We ask for such amounts every three or so years whenever our funds need replenishing.
John Truscott will then complete the registration process at UCAN and give you access to the members-only pages and the ability to edit your database entry. He will do this and email you to welcome you into membership as quickly as he can – usually within 24 hours – but there are times when he is travelling and there is a slight delay.
If you have any problems email or telephone John on 01727 832176 and he will do all he can to help you.
So, if you have decided on your administrator category, start by registering here.


Voluntary donation
John at this stage makes no charge for his time in organising the network (he aims for a modest contribution for priced events), but we suggest a voluntary donation of at least £10 per church (however many staff join) towards the costs of developing and maintaining this website, office expenses and some travel costs. Churches that include a 'senior manager' category Church Administrator might consider something more like a £25 minimum.
You can post a cheque (payable to John Truscott), email him for bank details for a BACS transfer, or pay from your PayPal account or by using a credit or debit card from the Payment page in the Contact section of this website.
We expect to ask for a repeat contribution on an occasional basis (about every two or three years as of now) and did so during the autumn of 2015. John accounts to the members annually for all income he receives and the UCAN Oversight Group see and check full accounts each year.
Note that if someone from your church is already a UCAN member, their contribution covers any others who join at any time - there is no need to pay for each person.
If you are not yet a member of UCAN, start the application process by clicking on the button below.
UCAN – promoting excellence in church administration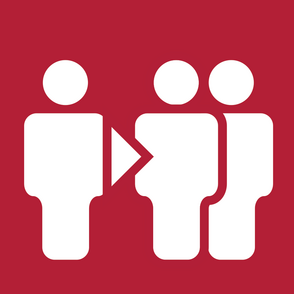 ---
Thank you for this amazing resource. It has been a great help to me in my role.
A UCAN member in an email - May 2017
---
Missing emails
Should you not receive the automatic email as you register (see stage 2 in action list), it has almost certainly gone into spam. Check your junk mail folder, then any spam filter. If you still cannot find it, contact John by phone as he can over-ride the system for you. This whole process is designed to prevent spamming registrations and to protect the database information you provide.
---